Report Center User Guide
A guide on how to get started with the LivePerson Report Center
How to access Report Center
**** Early access account can view and use the Report Center features and functionality.
Logging in to Report Center requires feature access by request. Only Admin roles can log in to view Report Center.
HINT: You can view Report Center dashboards via the navigation bar(Bot/Report Center) in Conversational Cloud.
Getting Started in Report Center
Creating a new dashboard 
On the Navigation bar, select Bot/Report Center to view available dashboards.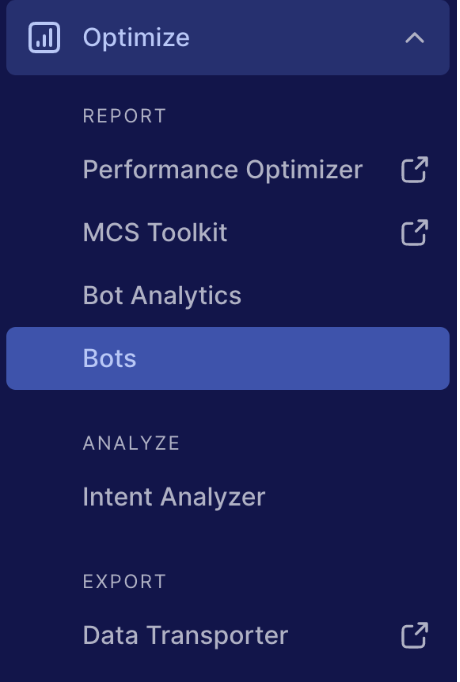 RC: Navigation Bar
2. Click on the Plus 

RC2
 icon next to the dashboard header.
3. Select a pre-populated template for use or start from a blank report.
RC3
4. Add a name for your dashboards and save. 
Edit a dashboard and use filters
1. To filter data in any dashboard; Select the dashboard and click on the Filter button.

RC4
2. A drop down menu will appear on the right side of your screen. Select your needed filters. You can use the toggle functionality (Filter 1 & Filter 2) to choose two filters as per your needs.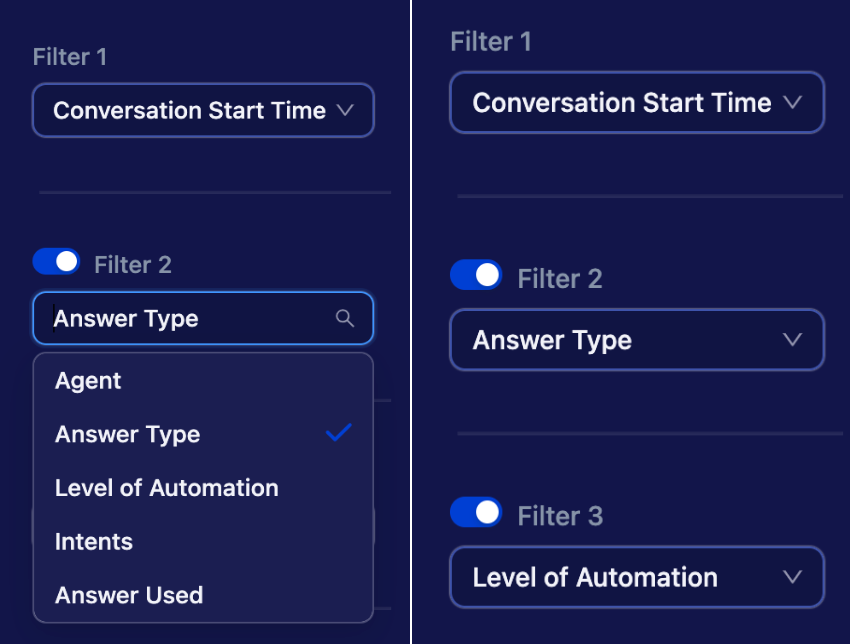 RC5
3. To Edit the dashboard, click the Pencil 

RC6
 icon on the top right corner of the dashboard.
4. Once in a dashboard Edit Mode, use the Edit button on a chart to select metrics.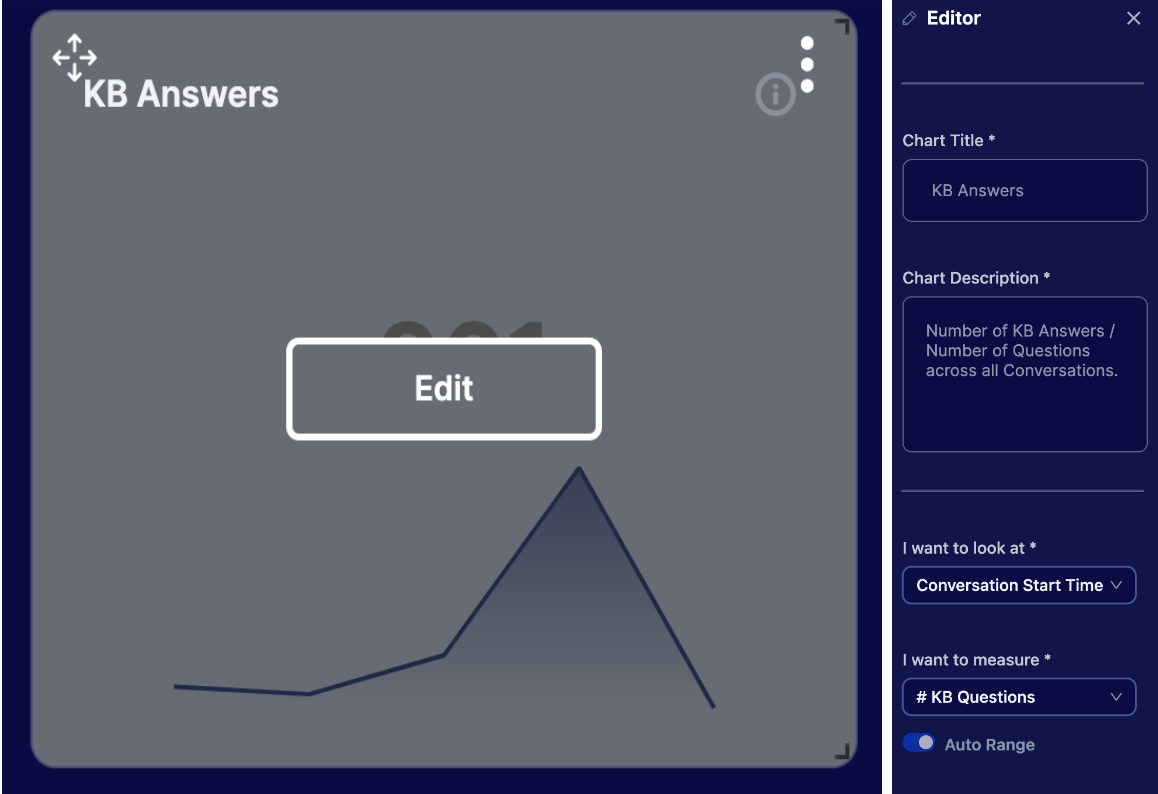 RC7
5. You can also use the filter/time option provided on top of a dashboard to select the provided filter and timeframe.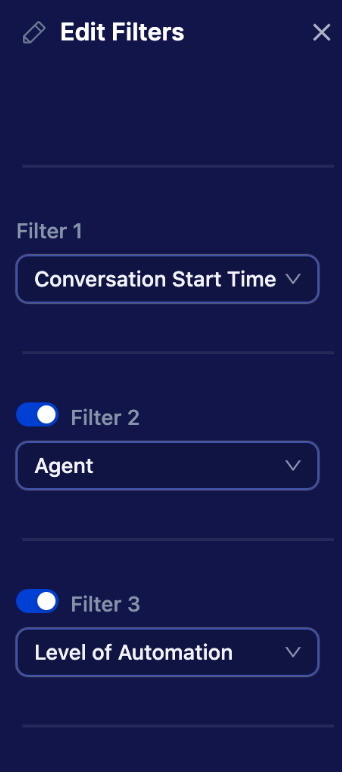 RC8
Understanding the Charts and Metrics
When using the report center you can include a variety of metrics to provide valuable insights for your generative AI use case. A key point to keep in mind while using the metrics would be that they are a conversation level and filter capabilities work in the same manner. 
Here are the metrics that can be considered while creating your dashboard and charts.
| | |
| --- | --- |
| Metrics | Definition |
| Total Conversations | Number of unique conversations |
| KB Generative Answers | Number of KB answers provided by KAI |
| # KB Questions | Number of KB queries/questions |
| CSAT | Customer Satisfaction Score |
| KB Standard Answers | Non generative answers provided by KAI |
| No Answers | No answers provided by KAI |
| KB Total Answers | Total number of answers |
| % KB Answers Rate | Number of KB answers / Number of questions across all conversations |
| MCS | MCS Score |
| In Focus Time | In Focus Time |
| Agent Recommendation Used | Number of recommendations used by agents |
| Agent Recommendation Used Rate | Number of Agent Recommendations Used / Number of Agent Recommendations provided |
Missing Something?
Check out our Developer Center for more in-depth documentation. Please share your documentation feedback with us using the feedback button. We'd be happy to hear from you.