Tenfold & VoiceBase support
Providing Support for the LivePerson Voice products, Tenfold and VoiceBase
Tenfold and VoiceBase support teams are now LivePerson Voice Channel Support, and you can find support here on our Knowledge Center. 
All Tenfold and VoiceBase customers with any issues should start troubleshooting by using the steps below: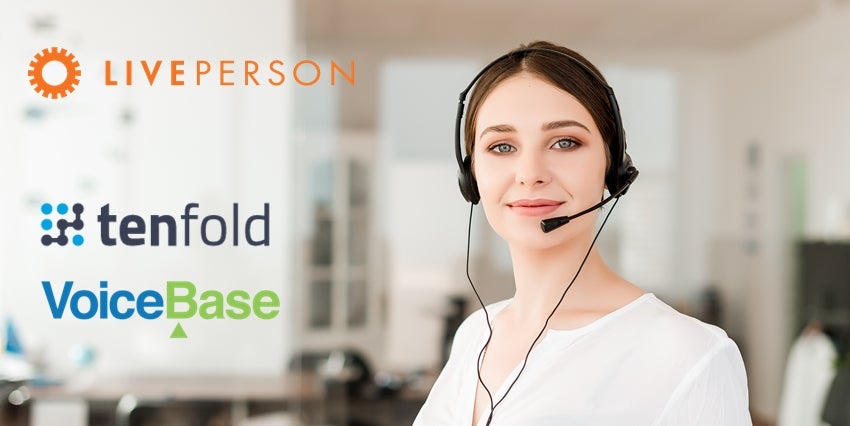 LivePerson, Tenfold and VoiceBase support
Step 1: Troubleshoot your issue using our existing document portals for Tenfold and VoiceBase.
Step 2: If unable to resolve your issue with Step 1, review the following sample data on how to fill out the form at the bottom of the page.
This form will create a ticket for our Voice Channel Support team to assist, usually within the next 8 to 16 hours at the latest on average.
Click Submit, and your case will be sent directly to our Voice Channel Support Case Queue to be prioritized based on the type and severity of your issue, as well as the Service Level Agreement (SLA) priorities as well.
Let's start by selecting your Voice Channel Integration product (Tenfold or VoiceBase) and completing the form on the subsequent page.
Please select your Voice Channel Integration Product:
Tenfold Integration: Submit a Support Request for Tenfold by clicking here   
VoiceBase Integration: Submit a Support Request for VoiceBase by clicking here
Having trouble filling out the form above? 
Below is a sample of how you would input the information in the form above.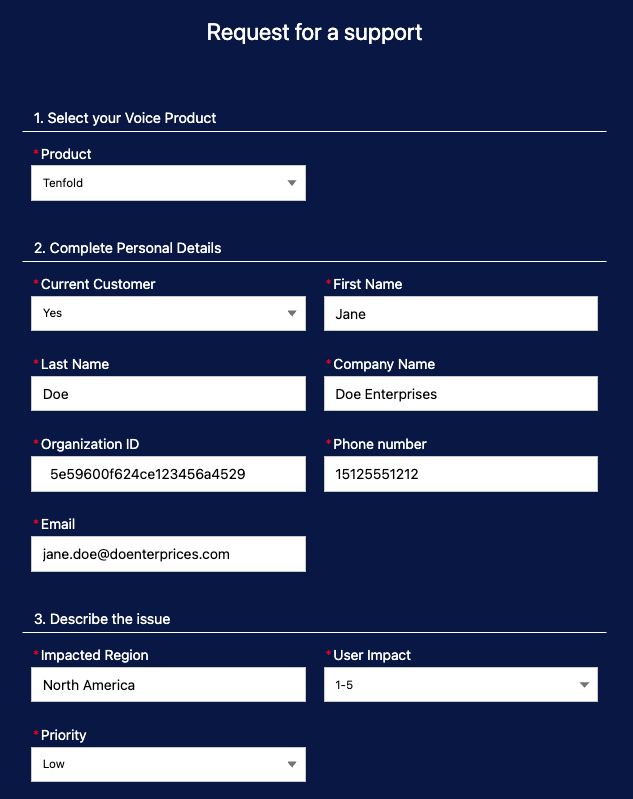 sample form data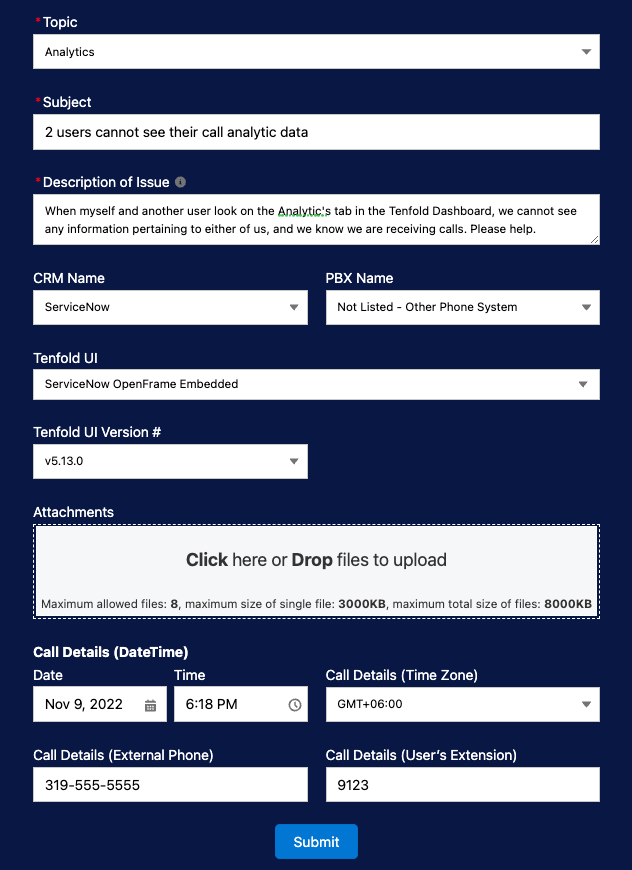 sample form data
Wondering how to view your cases?
With the transition to LivePerson Voice Channel Support, we are working on making "view case" functionality available to you once again in the coming months. If you would like to check the status of your case, please reach out via our Voice Channel Support phone number: +1-512-770-9100 with your case number OR simply respond to your case over email.
Missing Something?
Check out our Developer Center for more in-depth documentation. Please share your documentation feedback with us using the feedback button. We'd be happy to hear from you.