Week of August 30th
New updates: Agent Widget & Conversation Assist
Exact delivery dates may vary, and brands may therefore not have immediate access to all features on the date of publication. Please contact your LivePerson account team for the exact dates on which you will have access to the features.
The timing and scope of these features or functionalities remain at the sole discretion of LivePerson and are subject to change.
Features
The Salesforce Widget in the Conversational Cloud is now available in early access! Allow agents the flexibility to reside in Conversational Cloud and get personalized customer context from Salesforce. Empower your agents now with:

Effective Case Management 
Search customer information from Salesforce
View/create/update cases 
View/create/update customer details
Ability to sync chat transcripts, linked to the case, in Salesforce 
Allow the agents to update the comments 
Custom Objects and up to 10 custom fields for customer and case information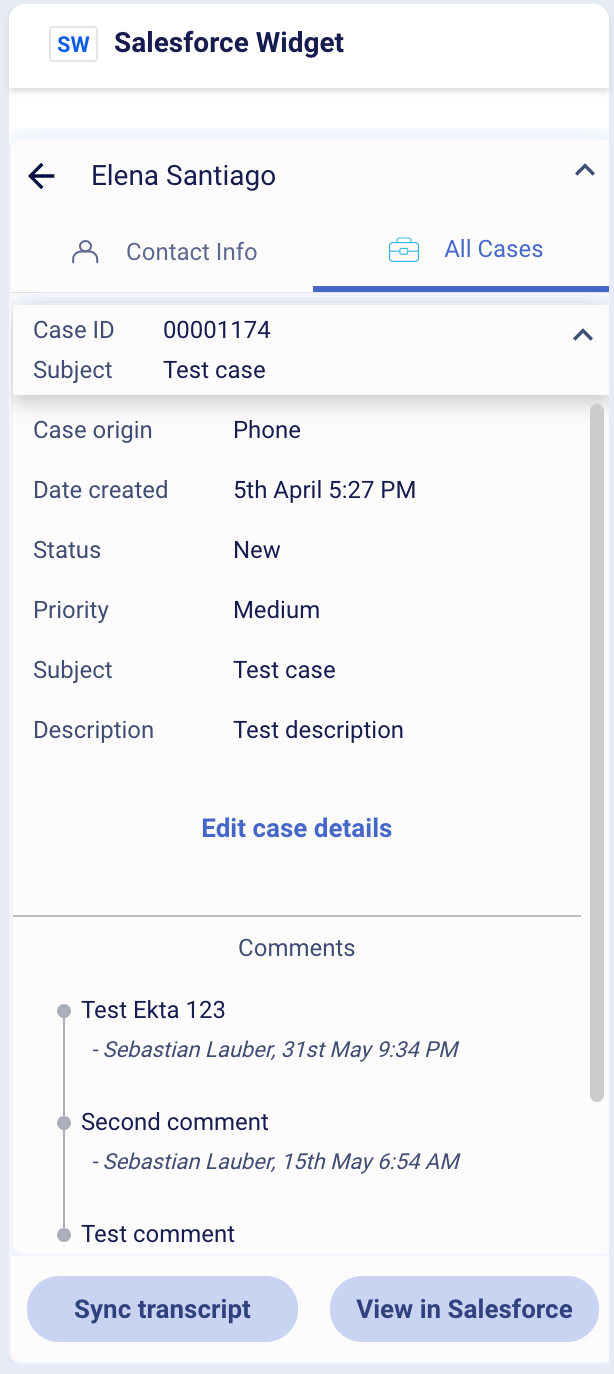 Follow the simple onboarding steps via Integration Hub to activate now! For more details on how to configure this feature you may review the documentation in the Knowledge Center.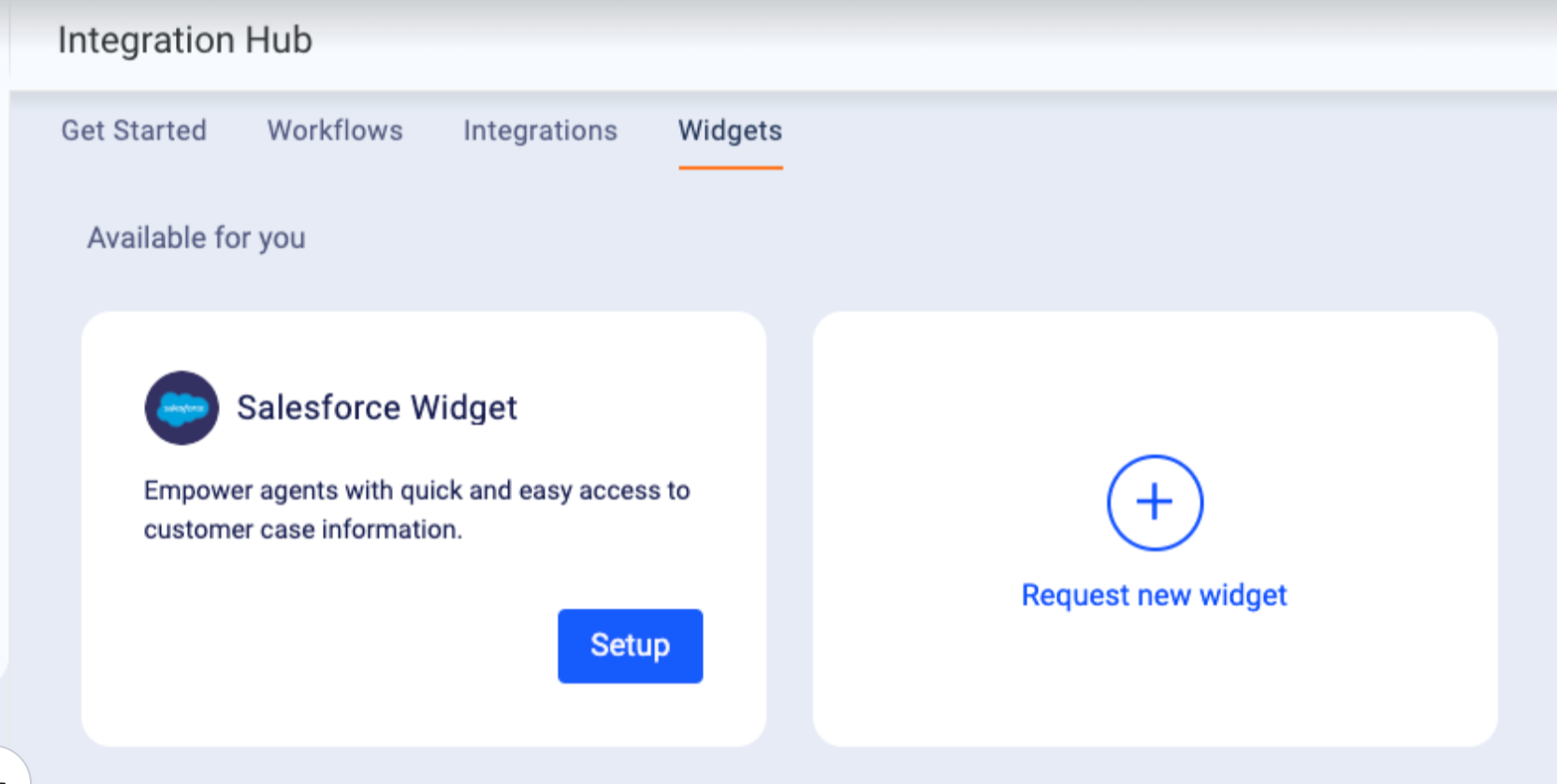 Enhancements
Knowledge base usage reports are enhanced to support answer tuning
We've enhanced the daily, weekly, and monthly "KB Usage" reports to include some valuable info that can help you with tuning your knowledge bases for optimal performance.
Check out these new columns:
Recommended answer
Answer sent to consumer
Answer modified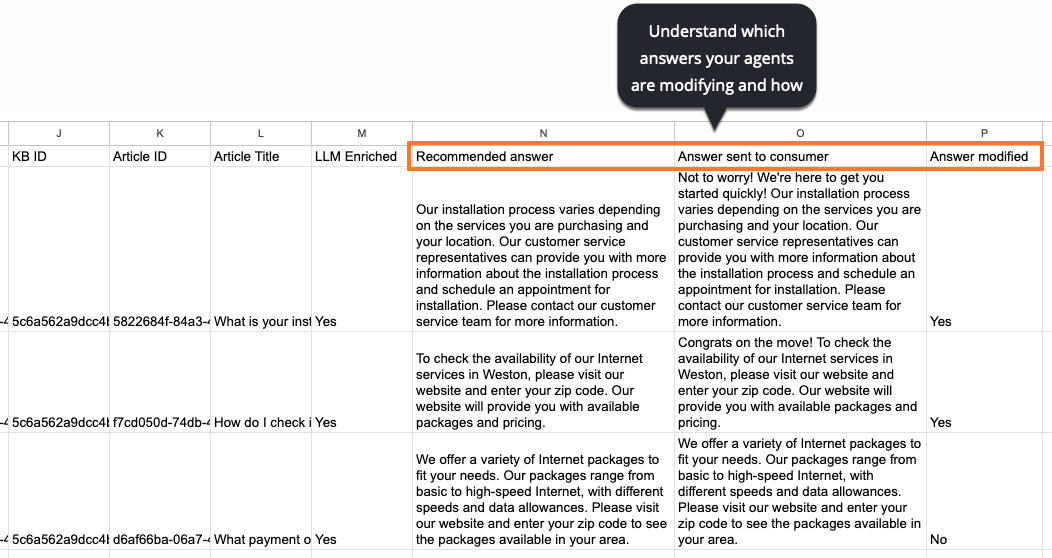 Use this info to understand which answers your agents are modifying and how, so you can tune the answers in your knowledge bases where appropriate.