Enable a user
Troubleshooting for all questions relating to enabling and re-enabling a user
This procedure describes how to enable or re-enable a user who has been disabled from your Conversational Cloud account. A user might have been disabled for one of the following reasons:
The user didn't log in for 90 days or more
The user got locked out after attempting password reset too many times
Only users with administrator permissions can enable another user. Admin users can also reset other users' passwords.

To enable a disabled user, follow these steps:
Log in to your Conversational Cloud account.
Select the Manage users and skills icon on the left hand side. The User Management screen is displayed.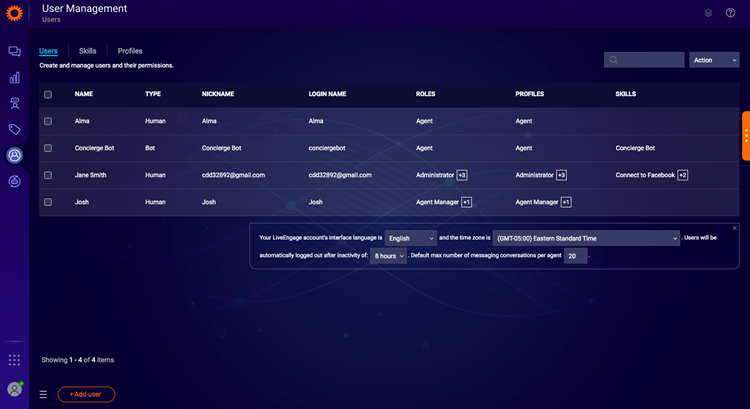 3. Click the Users column, and select the relevant user you wish to enable. The Edit User screen is displayed, showing that the user has been disabled.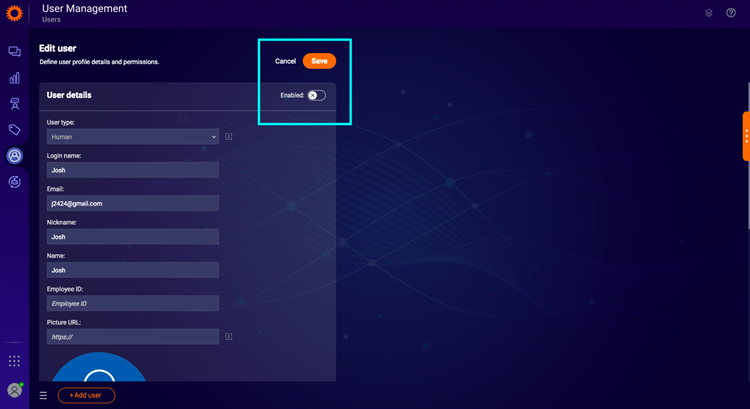 4. Click the Enabled button to toggle it on, and click Save. The user is now enabled and you will return to the User Management screen.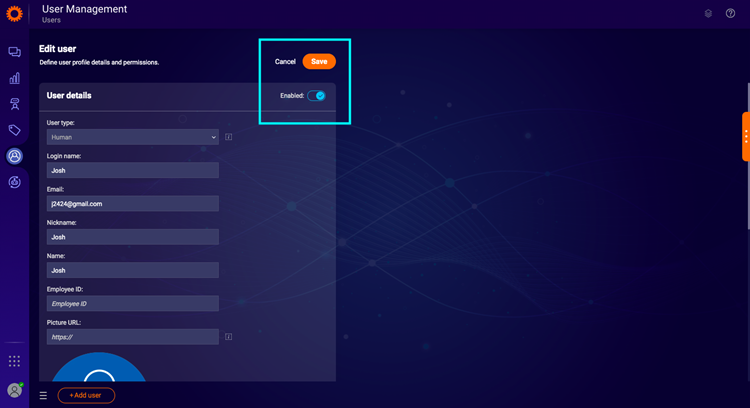 Missing Something?
Check out our Developer Center for more in-depth documentation. Please share your documentation feedback with us using the feedback button. We'd be happy to hear from you.