Week of May 31st
New updates: Conversational Cloud Infrastructure
Exact delivery dates may vary, and brands may therefore not have immediate access to all features on the date of publication. Please contact your LivePerson account team for the exact dates on which you will have access to the features.
The timing and scope of these features or functionalities remain at the sole discretion of LivePerson and are subject to change.
Features
Our LLM Gateway now offers hallucination detection
LivePerson's Conversational Cloud includes a Large Language Model (LLM) Gateway that sits between our applications and the LLM service we use for Generative AI.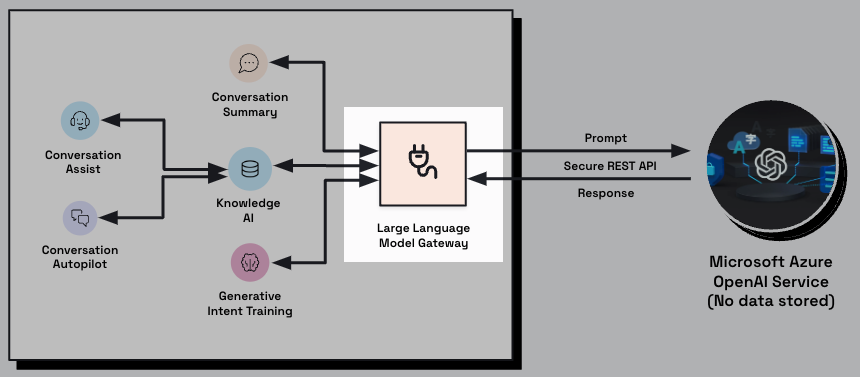 The primary job of the LLM Gateway is to pass requests to the LLM service and to receive responses in return. In this role, the gateway performs some post-processing that is vital and useful.
We're pleased to announce that the LLM Gateway has a new Hallucination Detection post-processing service that checks responses from the LLM service for hallucinations with respect to URLs, phone numbers, and email addresses. Learn more in our Knowledge Center article.
Features
Add the NPS metric in the activity summary widget. The NPS metric shows the value of the average score of the NPS answers. To enable, please contact your LivePerson account team. For more information, check out the Manager Workspace User Guide
Fixes