Week of June 28th
New updates: Apple Messages for Business (AMB)
Exact delivery dates may vary, and brands may therefore not have immediate access to all features on the date of publication. Please contact your LivePerson account team for the exact dates on which you will have access to the features.
The timing and scope of these features or functionalities remain at the sole discretion of LivePerson and are subject to change.
Features
Apple Messages for Business (AMB) connector self service is now available on the Conversational Cloud UI. AMB connector greatly increases the messaging volume and visibility of our brands with the various features AMB offers. The self service tool provides all information the brands need in one place in order to create Apple Business Messages account on Apple Business Register and creating the AMB connector including links, explanations, testing tools and have all configuration options available using the self service.
The process of onboarding an AMB connector is now self serve, after creating an AMB account and adding the Business ID details on Configure Connector page, the connector will be created. It allows brands to manage their own AMB connectors without LivePerson support.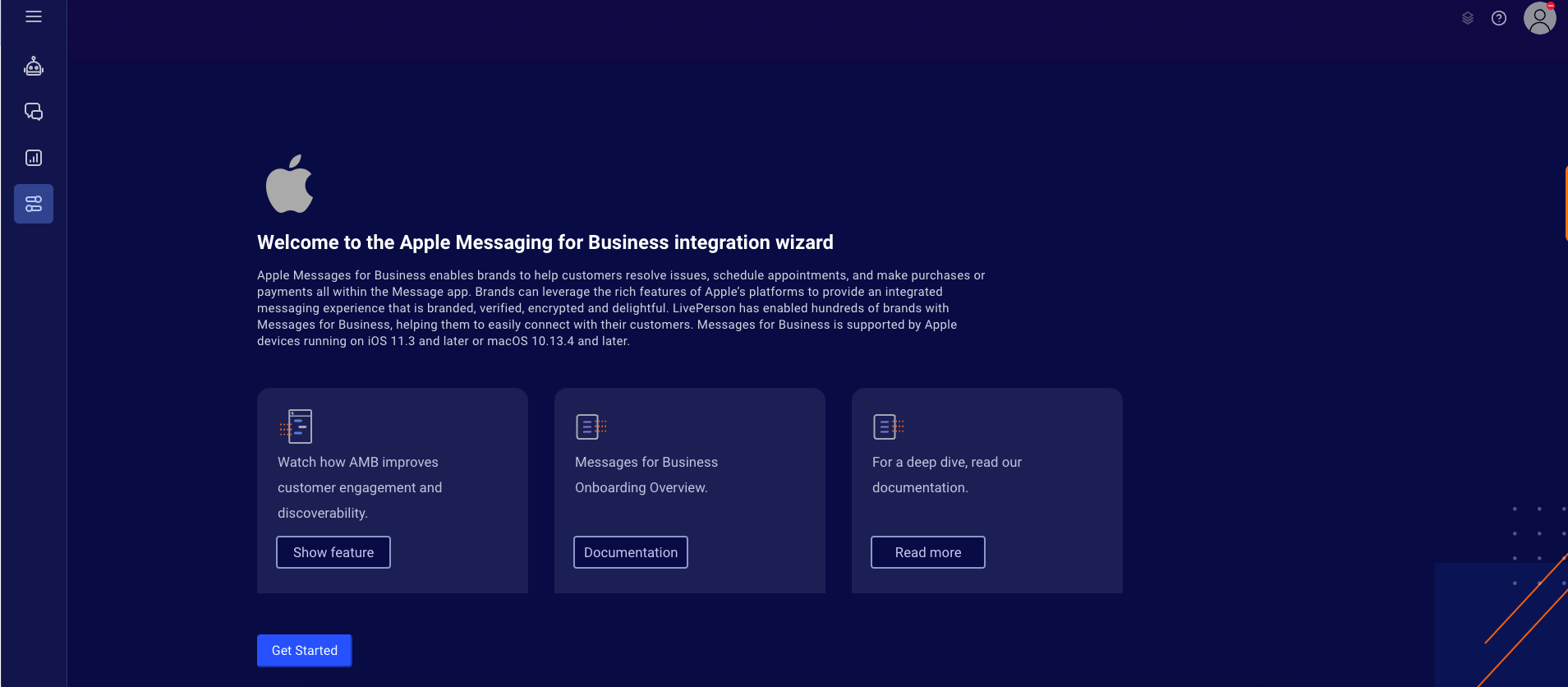 AMB Landing page
Please follow the AMB quick start guide for more details.