Week of June 14th
New updates: Conversation Assist 
Exact delivery dates may vary, and brands may therefore not have immediate access to all features on the date of publication. Please contact your LivePerson account team for the exact dates on which you will have access to the features.
The timing and scope of these features or functionalities remain at the sole discretion of LivePerson and are subject to change.
Features
Agents can now provide feedback on recommendations
As of this release, your agents can provide "thumbs up" and "thumbs down" feedback on recommendations. They can give a "thumbs up" when the recommendation is right based on the consumer's query. And they can give a "thumbs down" when it's wrong.
Here's how to give feedback on an inline recommendation: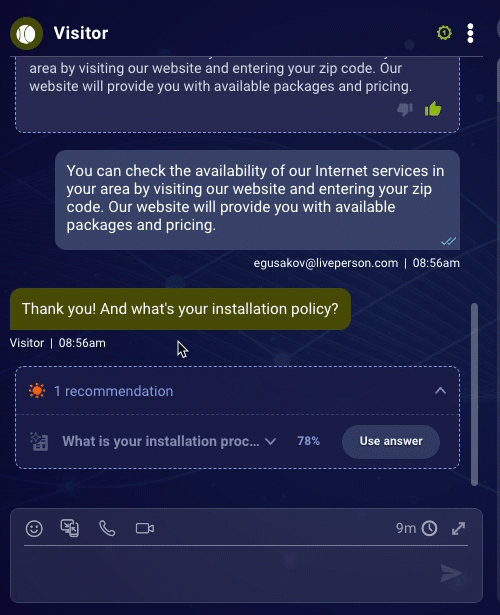 And here's how to give feedback on a recommendation that's offered in the On-Demand Recommendations widget: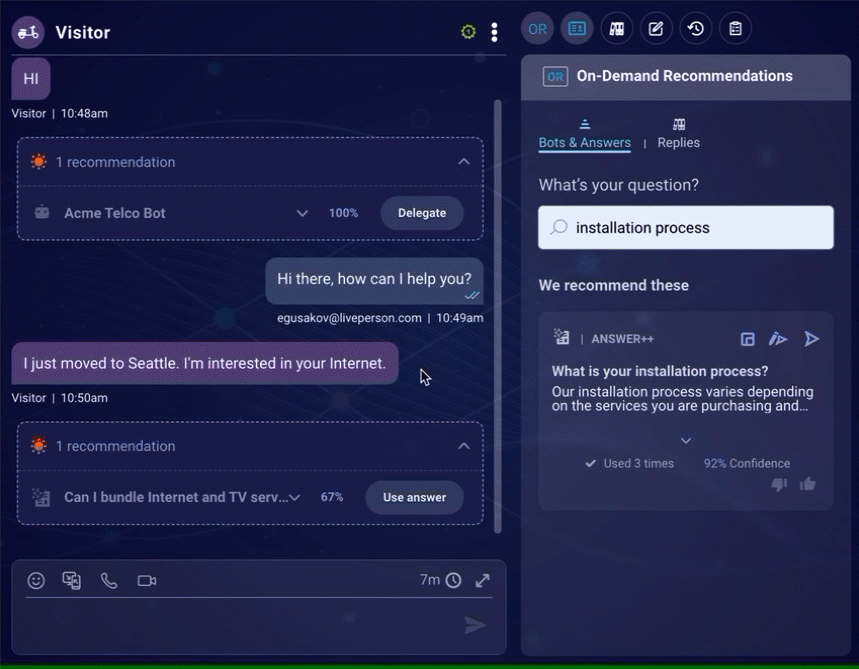 You can't yet report on this feedback (so you can use it to tune your bots and answer matching), but stay tuned. That's coming soon!