Week of July 12th
New updates: AMB New Authentication & WhatsApp Business
Exact delivery dates may vary, and brands may therefore not have immediate access to all features on the date of publication. Please contact your LivePerson account team for the exact dates on which you will have access to the features.
The timing and scope of these features or functionalities remain at the sole discretion of LivePerson and are subject to change.
Features
Proactive Messaging -  Instant Updates for WhatsApp Message Template Status
We are excited to announce a new capability that will enhance Proactive Messaging and C2M user experience for WhatsApp. With this update, we now provide instant updates on the status of WhatsApp Message Templates, eliminating the previous ~6 hour delay. This improvement ensures that brands receive real-time updates when their messaging templates change status, whether they are approved, paused, disabled, or rejected.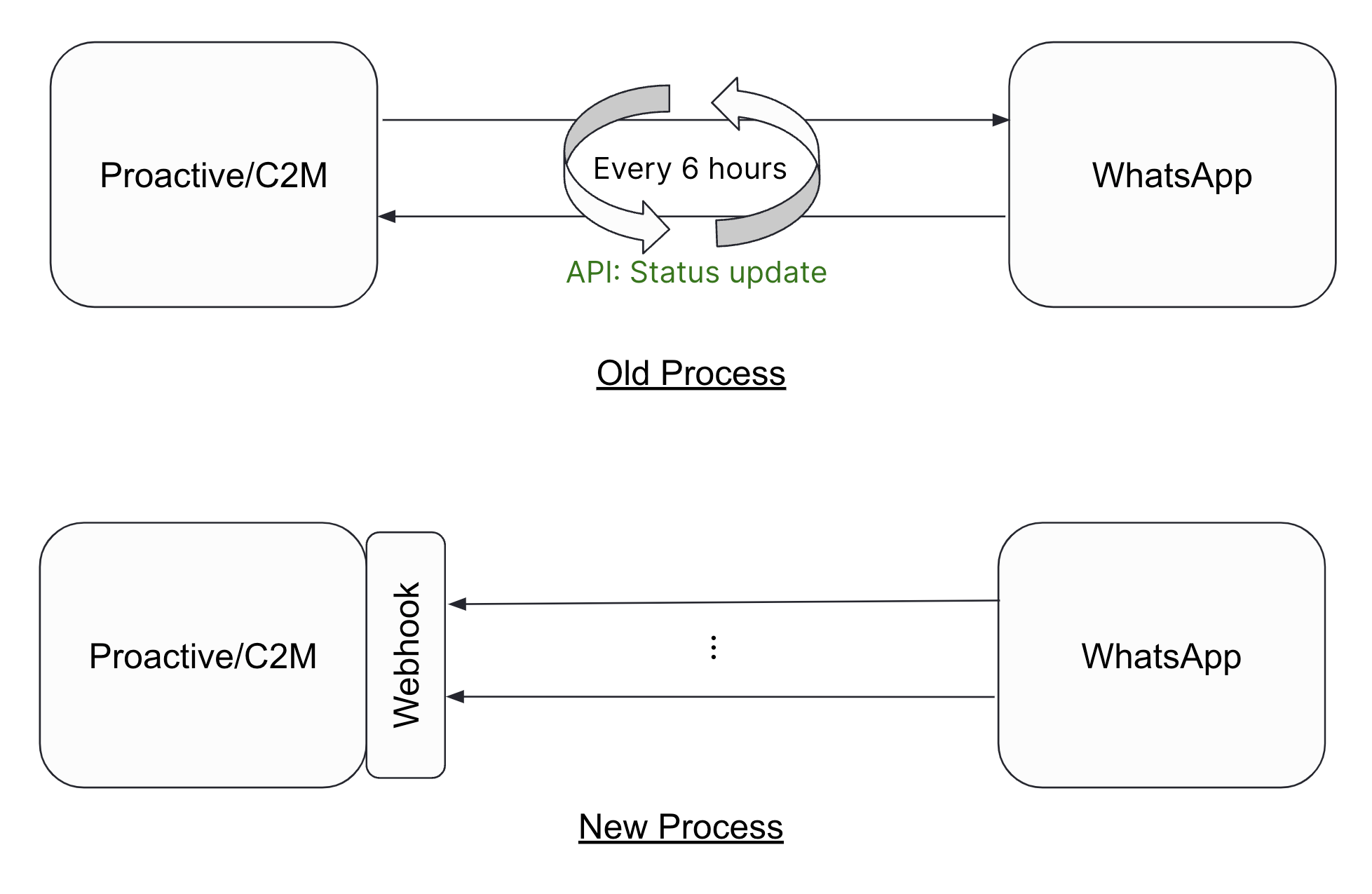 WhatsApp Message Template Status Update
In addition we introduced an additional check for campaign creation with the Handoff. If you are trying to create a campaign using Handoff which has Message Template in paused/disabled status, you will get a failure response.
Customer Benefits:
Brands can now stay up to date with the status of their messaging templates in real-time.
This is particularly valuable for urgent campaigns where templates need to be approved as soon as possible and situations where a template gets paused or disabled.
With instant updates, brands can react quickly and make necessary adjustments to ensure uninterrupted messaging flow (eg. redefine target audience).
Enhancements
Liveperson added support to the AMB connector for the new Authentication Message introduced by Apple, which requires an Apple device running iOS 16, iPadOS 16 or macOS 13. Till now, we supported the old Authentication message which was optional for iOS 12 onwards and now we support both.
The AMB connector recognizes the device capabilities and checks the authentication details that was provided by the brand on Apple Register and on AMB Self Service and based on those details, the connector sends the new / old Authentication payload to Apple.
For more information, please click here.