Most of the following features can be enabled using the Management Console.
In case you can't find them, please reach out to your LivePerson account manager.
Consumer message channel indicator
Agents are now able to pinpoint the exact messaging channel on which the consumer is currently at, by a new indicator next to each consumer message that indicates the channel the message was sent from.
Limitations
The channel indicator will not be available for conversations viewed from the All Conversations page, but only for conversations viewed from the My Conversations page.

Hence, the channel indicator will be displayed for assigned agents and joined agents/Managers only.

The supported channels are only:

Mobile (Mobile SDK) - Appears as "APP"
Web (Standard window, not window API) - Appears as "Web"
Mobile Web - Appears as "Web"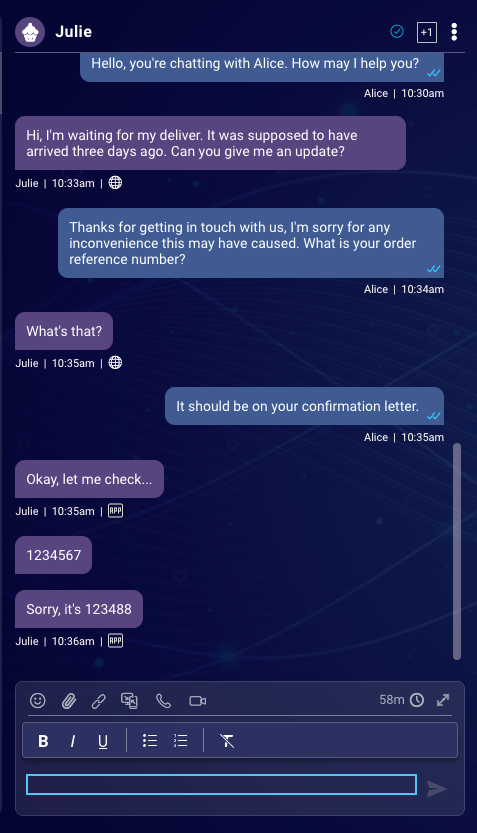 Image Blur
A new capability is now supported in the enhanced agent workspace for messaging - the ability to view customer images blurred by default.
The conversation participants (assigned agents, joiners, and readers) will be able to decide rather they want to unblur the received image or to keep it blurred due to offensive content.
This gives agents the ability to decide whether the image should be unblurred or not, while different user decisions will not affect each other.
The blur state will be saved per session. Once users refresh or logging out, the images will be displayed again as blurred on the next login.
Each image can be blurred and unblurred as many times as needed.
Different images on the same conversation can have different blur states.
Limitations
For Social Messaging customers with this capability On, public shared images in Social Messaging conversations will be shown as blurred without the ability to unblurred them from the transcript area. The images will be available as unblurred in the Social Messaging widget.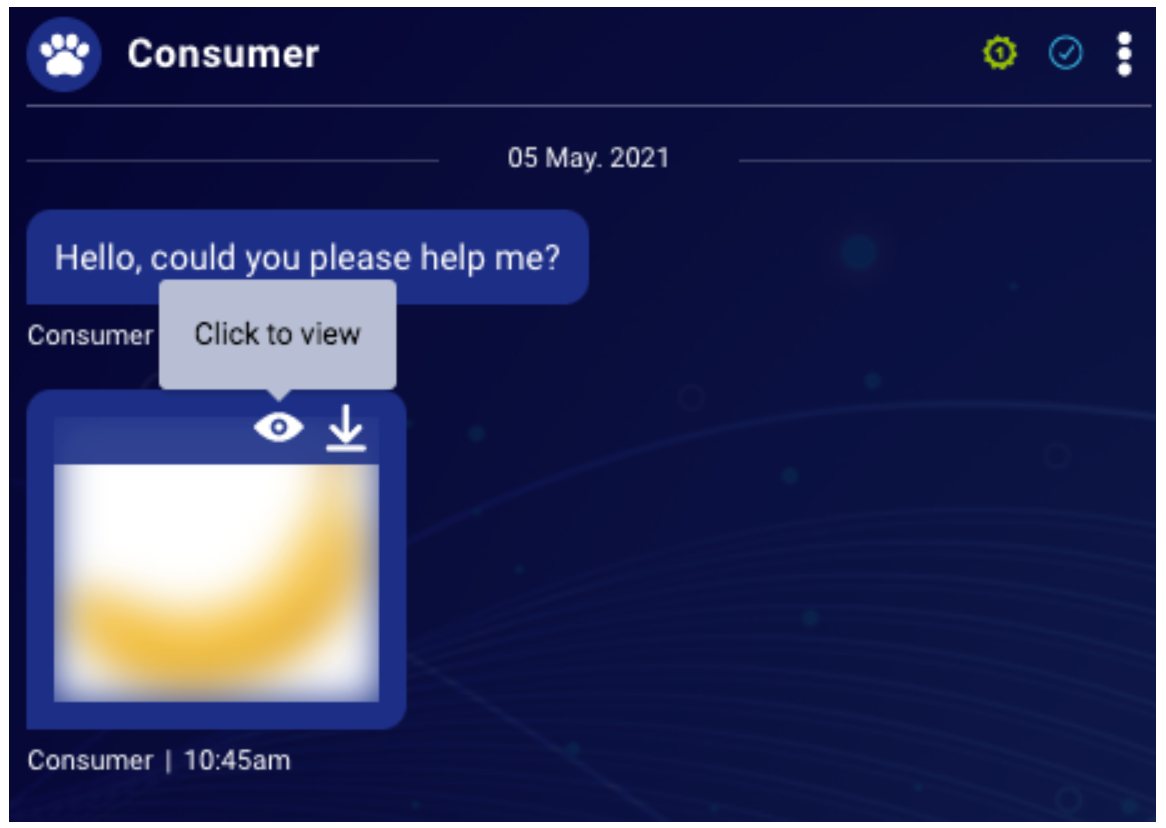 Show Image Blur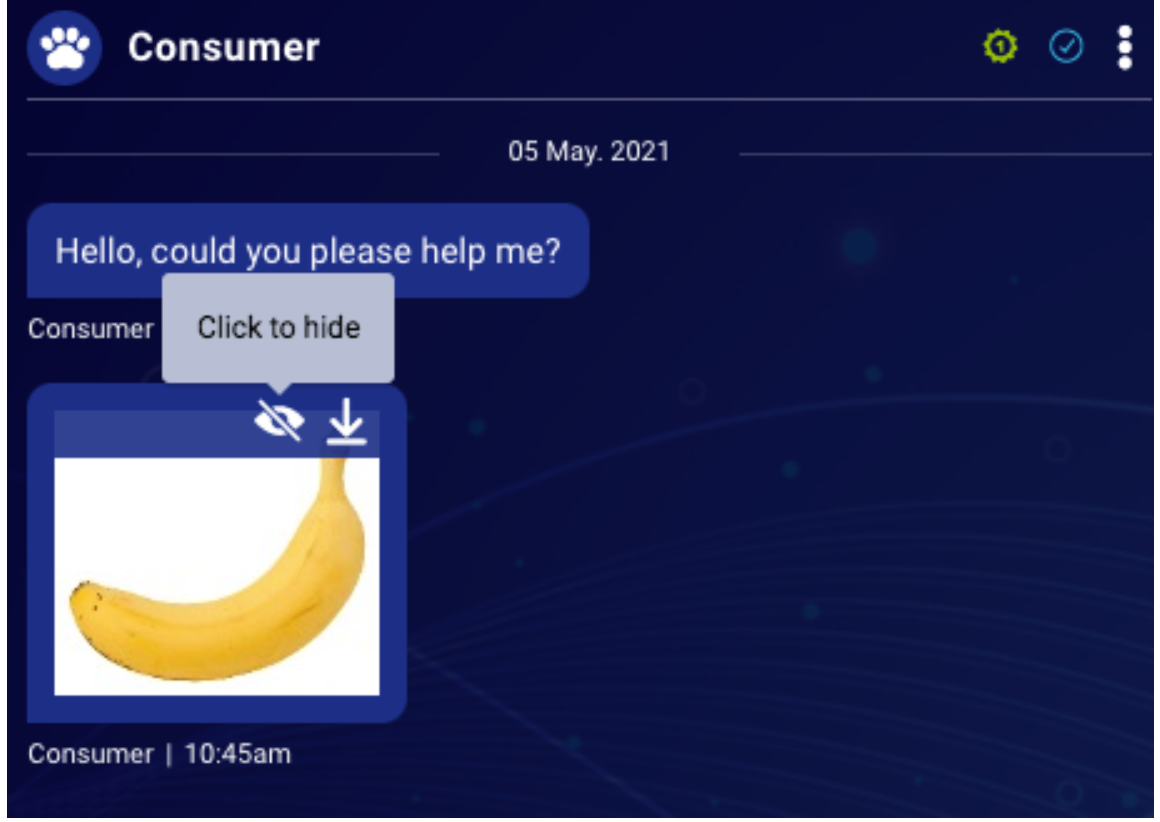 Hide Image Blur
Missing Something?
Check out our Developer Center for more in-depth documentation. Please share your documentation feedback with us using the feedback button. We'd be happy to hear from you.