Introducing a new Navigation Menu and a new Design System
After learning and evaluating the challenges our users face, LivePerson has simplified the navigation architecture to provide an easier user experience. It is also the first step in introducing our new design language with a cleaner & crisper look. 
What is the new Navigation?
Our new navigation bar is intent driven and divided into 4 sections, we've designed it in a flat structure to bring flexibility and allow users to quickly move between different product areas and modules.
Navbar sections:
Automate - All things AI and Automation related features.
Engage - Connect with your customers.
Optimize - Everything Analytics can be found here.
Manage - This is where you govern and manage the Conversational Cloud.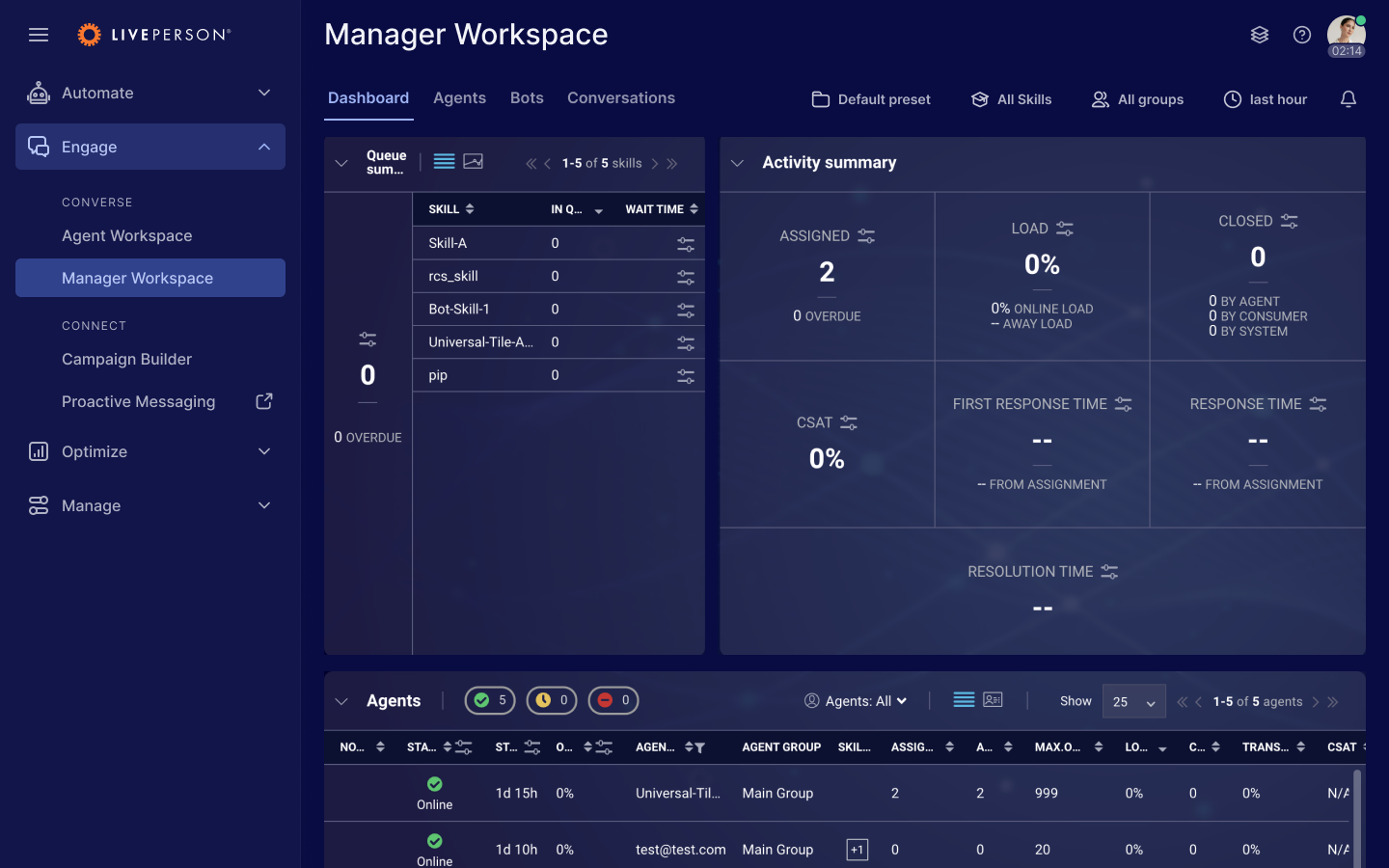 Expanded Navigation Menu


QuickLaunch Deprecation
Over the remaking of the new navigation, we have deprecated the Quick Launch menu, once present at the bottom left corner of the screen, next to the avatar(user menu icon). All applications that were once part of the QuickLaunch menu are now integrated within the new Navigation bar.
Data Bar and User Menu
Our Data Bar (Conversational Cloud header) was treated with the new design system, but it still keeping the same functionalities. The user menu got relocated to the upper right corner for a better user experience, we have also redesigned it to fit our design language.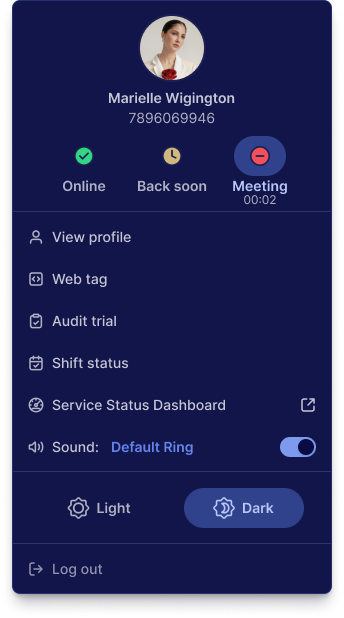 User Menu
FAQ
When does this early preview program start?
Early preview access to the new features will start around mid March. The new navigation will remain "on" when we release GA to all users on Feb 2024.
Will the workspaces and UI also be changing?
No, Agent workspace, Manager workspace and all other applications will stay the same.
Will Agents be affected?
Like today, agents will land on log in right within the agent workspace. They will see the new navigation bar, though only their relevant modules will be displayed.(Agent Workspace and Agent Workspace for Chat).
Which other users will see the new navigation?
Like today, our Navigation bar is permission based, users will be able to see the applications they have permissions for.
What happened to the top data bar?
We have updated the header at the top of the page; otherwise known as the data bar.  This is a change to the new design system, the metrics will remain in the same location.
Where is the user menu?
The user menu that was at the bottom left corner of the screen is now part of the databar, located in the top right corner.
Where is the Quick Launch menu?
The Quick Launch was deprecated, the applications that were part of it are now integrated as part of the navigation menu and you can use the map to find your apps that were once in the QuickLaunch menu.
Is this a global change?
Yes, although this is an early preview, in the coming weeks, the new navigation will be applied to all of our brands.