Week of May 3rd
New updates: Secure Forms Studio
Exact delivery dates may vary, and brands may therefore not have immediate access to all features on the date of publication. Please contact your LivePerson account team for the exact dates on which you will have access to the features.
The timing and scope of these features or functionalities remain at the sole discretion of LivePerson and are subject to change.
Features
Secure Form Studio - Self Service 
Hooray! It is now possible to Create, Manage Secure Forms via Conversational Cloud Portal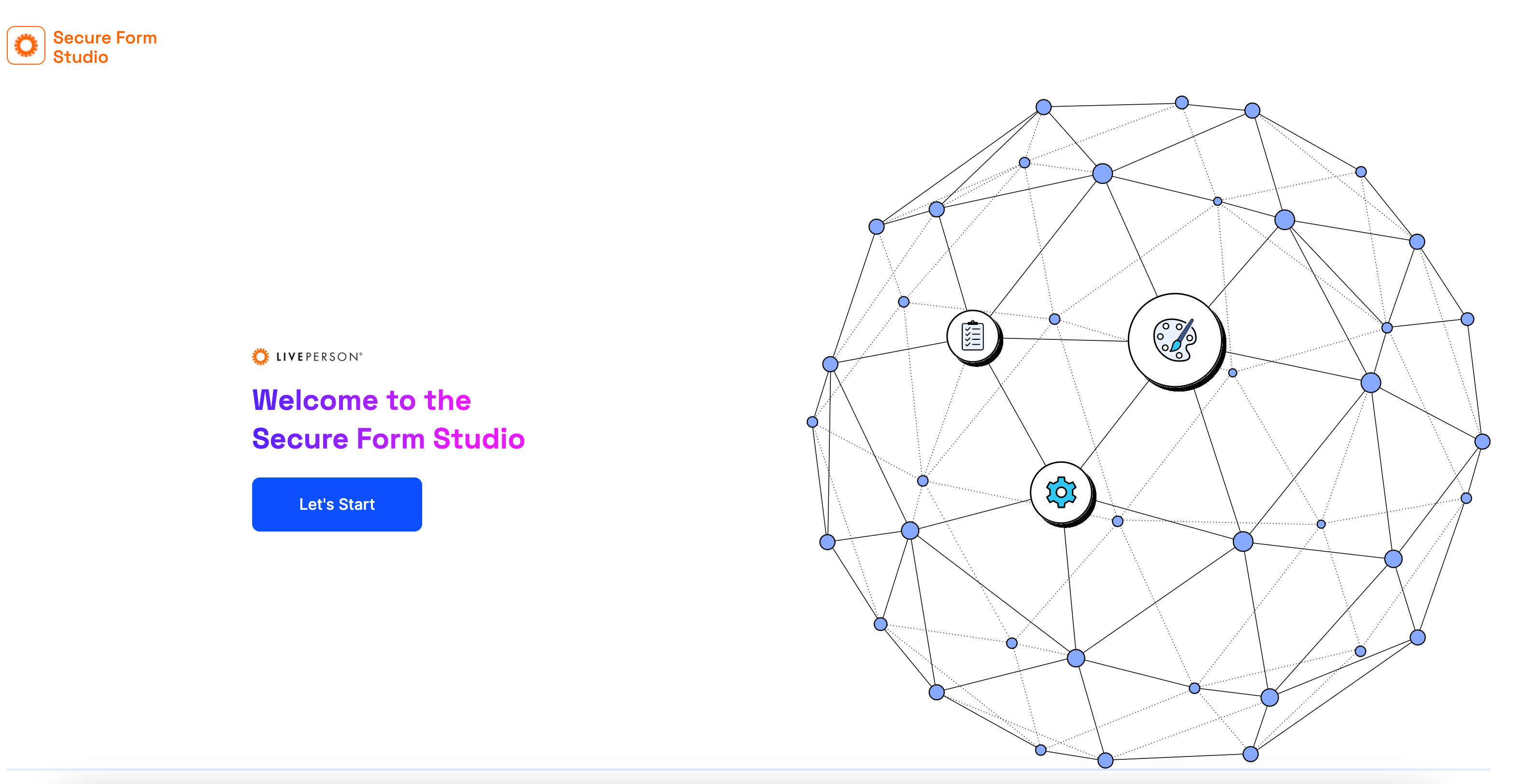 Secure Form Studio - Welcome Page
Secure Form Studio is a self-service application for secure forms containing the below modules to help brands for improving the consumer experience & save time. 
Module 1: Forms 
This module will allow you to show the list of all secure forms created for your conversational cloud account. 
In this module, you can search, create, edit & delete the secure forms. 
Questions can be rearranged based on business preferences. 
Added new question type (Drop Down - Yes & No). 
Form preview is now available on the right-hand side of the application. 
Module 2: Themes 
This Module helps our brands to customize the secure forms as per brand styling. Listed below are some features that can be customized for secure forms.

Customize secure forms:

Change the background color of the form. 
Use the brand logo by replacing the existing (Cosmec logo).
Customize font type, size & color. 

Form Customization will be applicable to all forms & we cannot customize the secure form on the form level. 
Module 3: Assign Skills to Forms 
This module will help agents to see the secure forms based on their LOB & Skills instead of showing all secure forms in the predefined content widget. 
For each secure form, we can assign 100 skills.
Advantages to brand
Convenience: Users can be used this application anytime as long as they have relevant permissions to work with secure form studio. 
Efficiency: Save brand time and effort. No more long waits from the Live Person account team, as you have access to the application. 
Customization: Secure Form Studio is developed to be more self-service, and customize the secure forms & brand users can work with secure forms directly. 
Login & Access: LPA Users & Users with administrator profiles can only access & work with secure form studio. 
Key features of Secure Form Studio 
Self Service applications can be accessed via the conversation cloud portal.
Search forms using the search option in Forms Module.  
Create a new form by clicking on the (+New Form) in Forms Module. 
Edit & delete the secure forms when forms and questions are no longer needed in Forms Module. 
Customize the secure forms in the Themes Module.
Assign skills to forms. 
Is your interest piqued?
To enable this feature in your conversational cloud account, please contact your Live Person account team. 
If you're an admin or LPA User, access the Management Console to work with Secure Form Studio. In the Management Console, search for "Secure Form Studio," and then open the Secure Form Studio Feature Page --> Click on Configure in New Tab --> Secure Form Studio application will be opened in new Tab. It guides you through the Landing Page and then click on ''Let's Start''.