Week of September 22
New updates: Conversation Assist
Exact delivery dates may vary, and brands may therefore not have immediate access to all features on the date of publication. Please contact your LivePerson account team for the exact dates on which you will have access to the features.
The timing and scope of these features or functionalities remain at the sole discretion of LivePerson and are subject to change.
Features
Agents can access recommended bots & answers on demand
Conversation Assist automatically recommends bots and knowledge answers to agents inline in conversations, based on consumer intent and conversation skill.
Now, with On-Demand Recommendations, agents have more flexibility, such as the ability to look up bots and answers on demand (regardless of what the consumer just said).
The new On-Demand Recommendations widget in the Agent Workspace allows you to:
Agents can quickly use any bot, answer, or reply in the current conversation.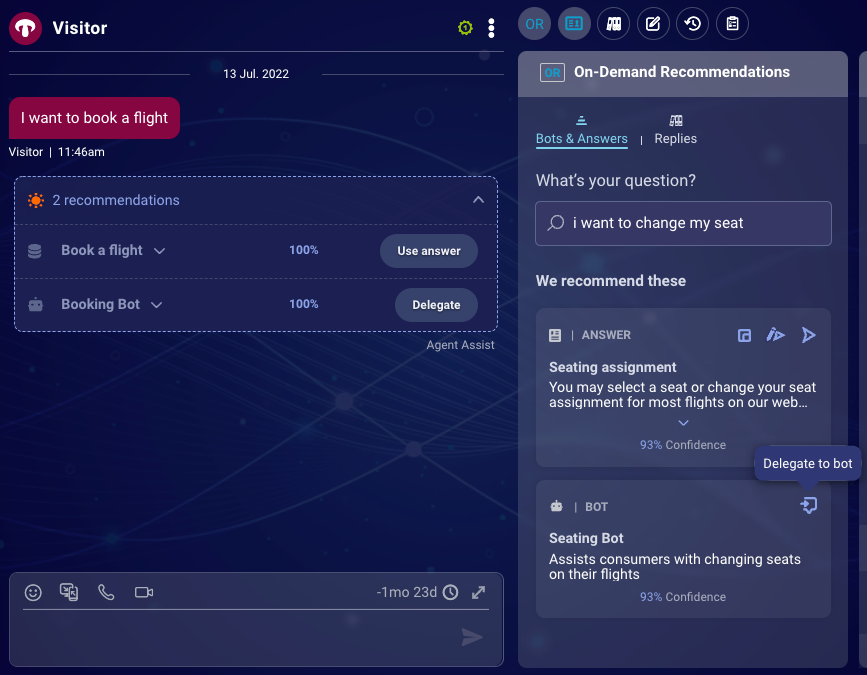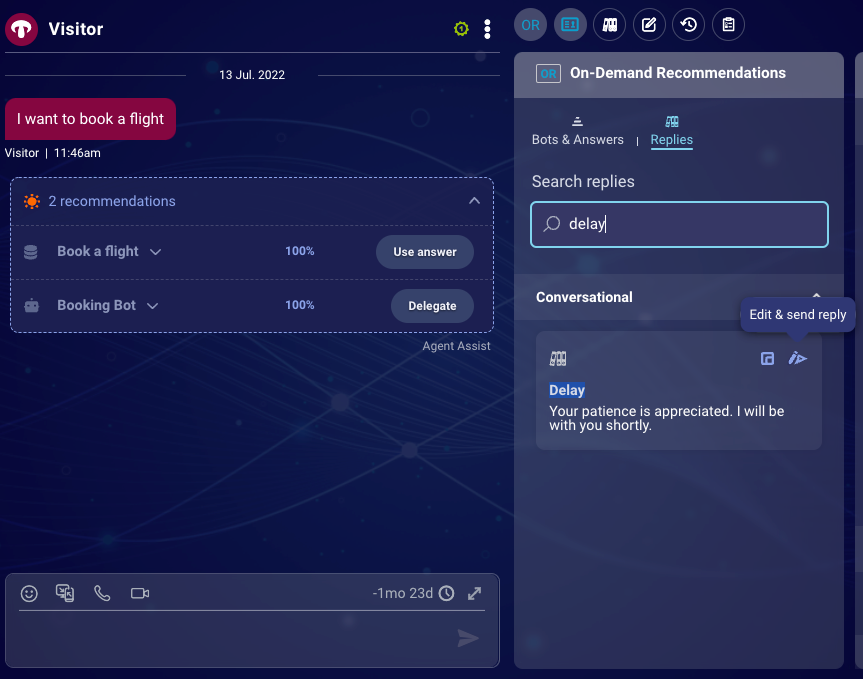 FAQ 1: How do I turn on this new widget?
You can turn the widget on or off as desired. Do this on the Settings page within Conversation Assist. (To see the change, you might need to refresh your browser or log in again.)
FAQ 2: My agents use the Predefined Content widget. Do I use that or this new widget?
Save space in the Agent Workspace: If you're using the Predefined Content widget, we recommend that you hide it and turn on the new On-Demand Recommendations widget, which is more powerful. Our new widget serves up predefined content on its Replies tab.
Add descriptions to bots to help agents understand their purpose
Within Conversation Assist, when setting up a bot for use as an inline recommendation, you can now enter a description to explain the bot's purpose or capabilities. This info is shown to agents in the On-Demand Recommendations widget.