Week of May 10th
New updates: Intent Manager 
Exact delivery dates may vary, and brands may therefore not have immediate access to all features on the date of publication. Please contact your LivePerson account team for the exact dates on which you will have access to the features.
The timing and scope of these features or functionalities remain at the sole discretion of LivePerson and are subject to change.
Features
New support for rollback and a redesigned UI for working with model versions
You asked. We listened. Want to revert your account to an earlier state? Now you can. If your domain uses the LivePerson NLU engine, you can now roll back to an earlier model version that was released (activated) at one point in the past. (If the version is older, you might need to retrain it first.)
What's more, we've redesigned the page on which you work with model versions. It's now more informative and more intuitive. Check it out: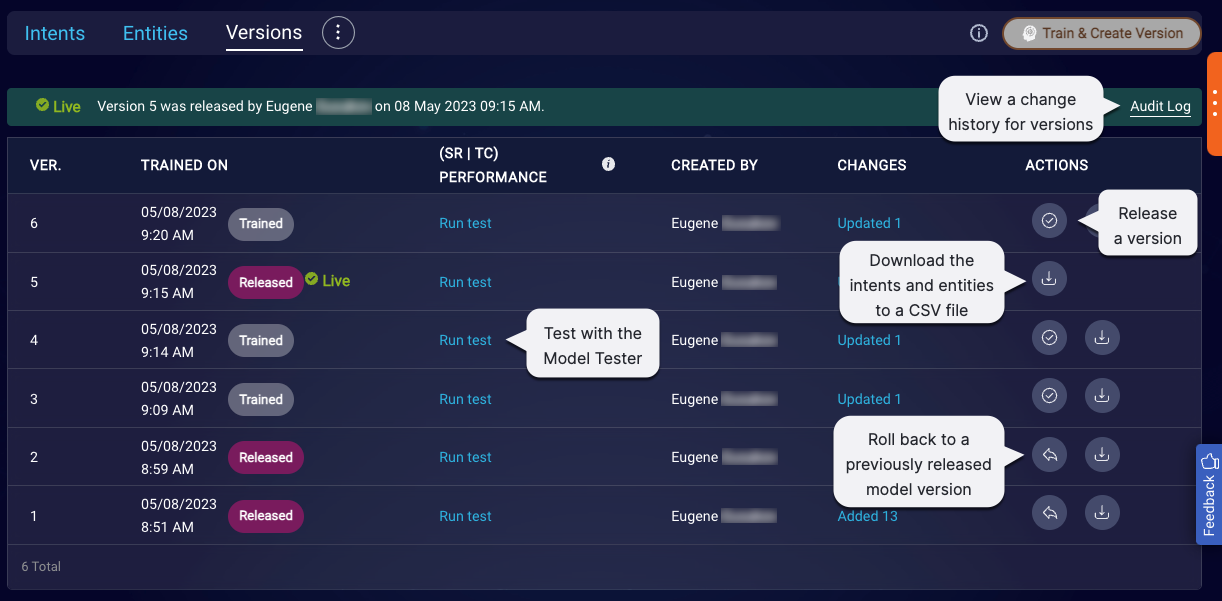 You can now also access a read-only view of the intents and entities in a model version.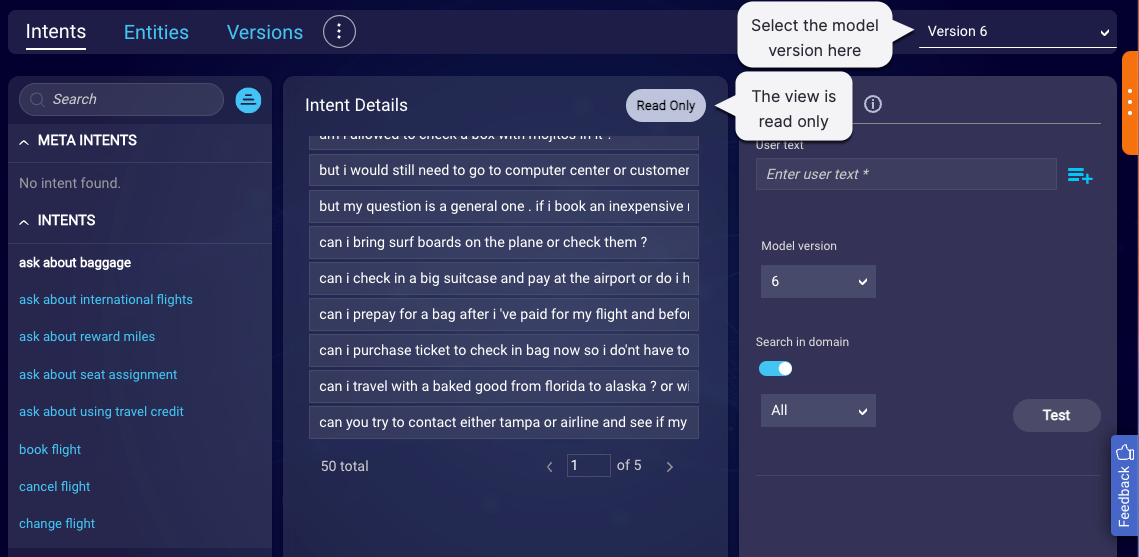 In keeping with our goal of intuitiveness, we've tweaked the language a bit too. "Activating" a model version is now called "releasing" a model version. Every version that you've ever released is marked with a Released badge. And the model that's currently active is marked with a Live badge.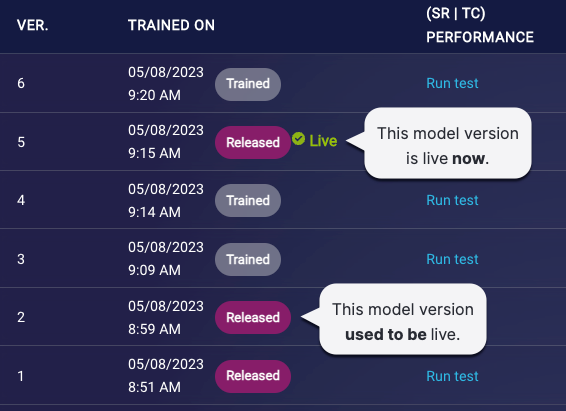 These new features (release, roll back, download CSV, audit log, and view the intents and entities in a version) are only available for versions created after our May 2023 release.
Also, roll back to a previously released model version isn't supported if the domain is using a third-party NLU engine.