Week of December 14
New updates: Social Messaging
Exact delivery dates may vary, and brands may therefore not have immediate access to all features on the date of publication. Please contact your LivePerson account team for the exact dates on which you will have access to the features.
The timing and scope of these features or functionalities remain at the sole discretion of LivePerson and are subject to change.
Enhancements
Facebook token expiration status 
Facebook's authentication tokens expire on a fixed cycle, preventing brands from understanding via Conversational Cloud when this happened. Since token expiration can lead to a break in support with conversations pausing both ways if the tokens aren't refreshed, a status check has been added to the self-serviced onboarding page on Facebook which can be accessed via the Management Console. When the warning is shown on a specific page in the table, the page must be reconnected with the right permissions.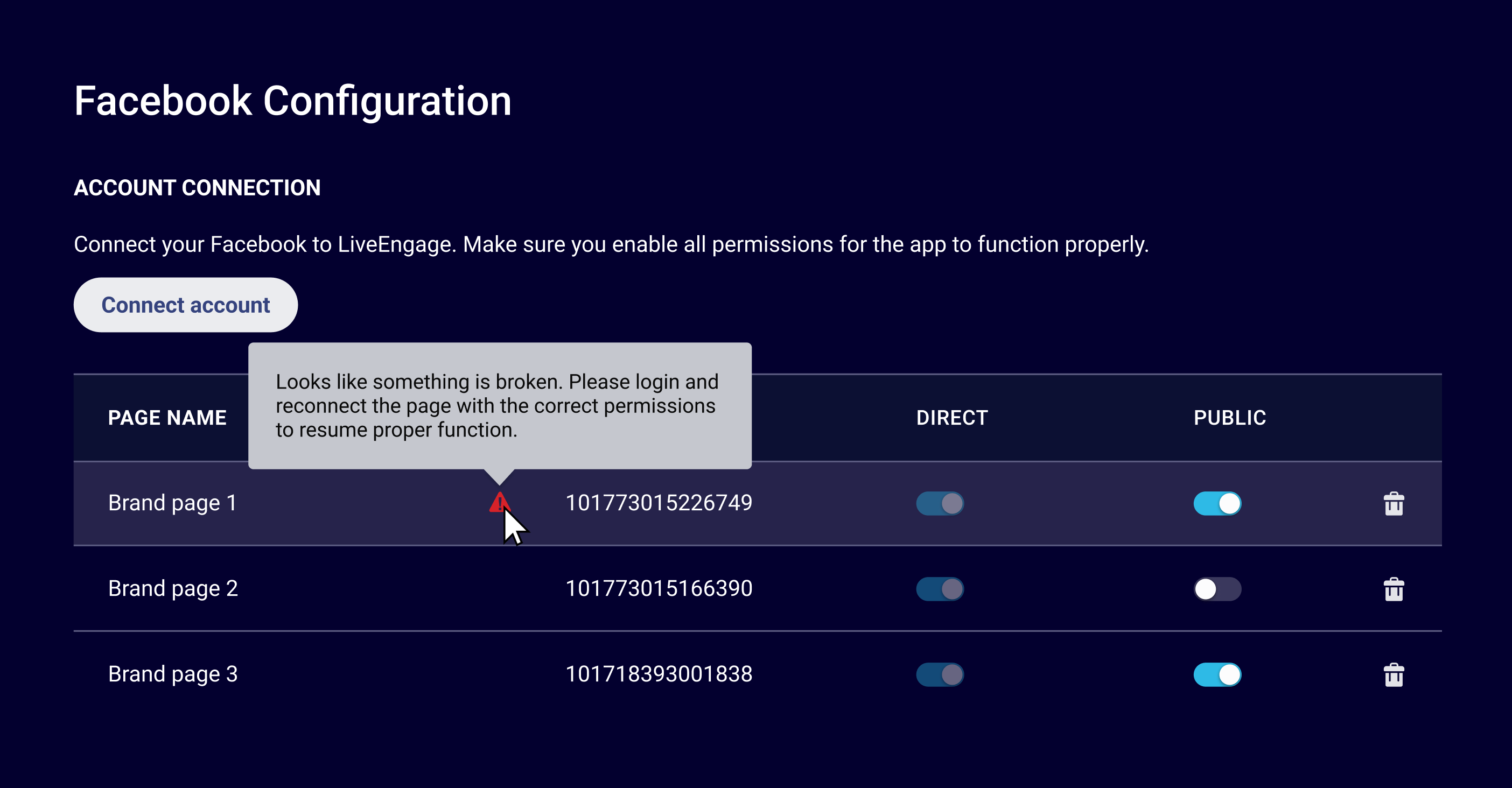 Facebook token status check
Fixes
Onboarding multiple Facebook pages
Brands trying to onboard more than 100 Facebook pages can now do so as the upper limit has been removed.